All the information about your bookings appears in your host area under "Bookings":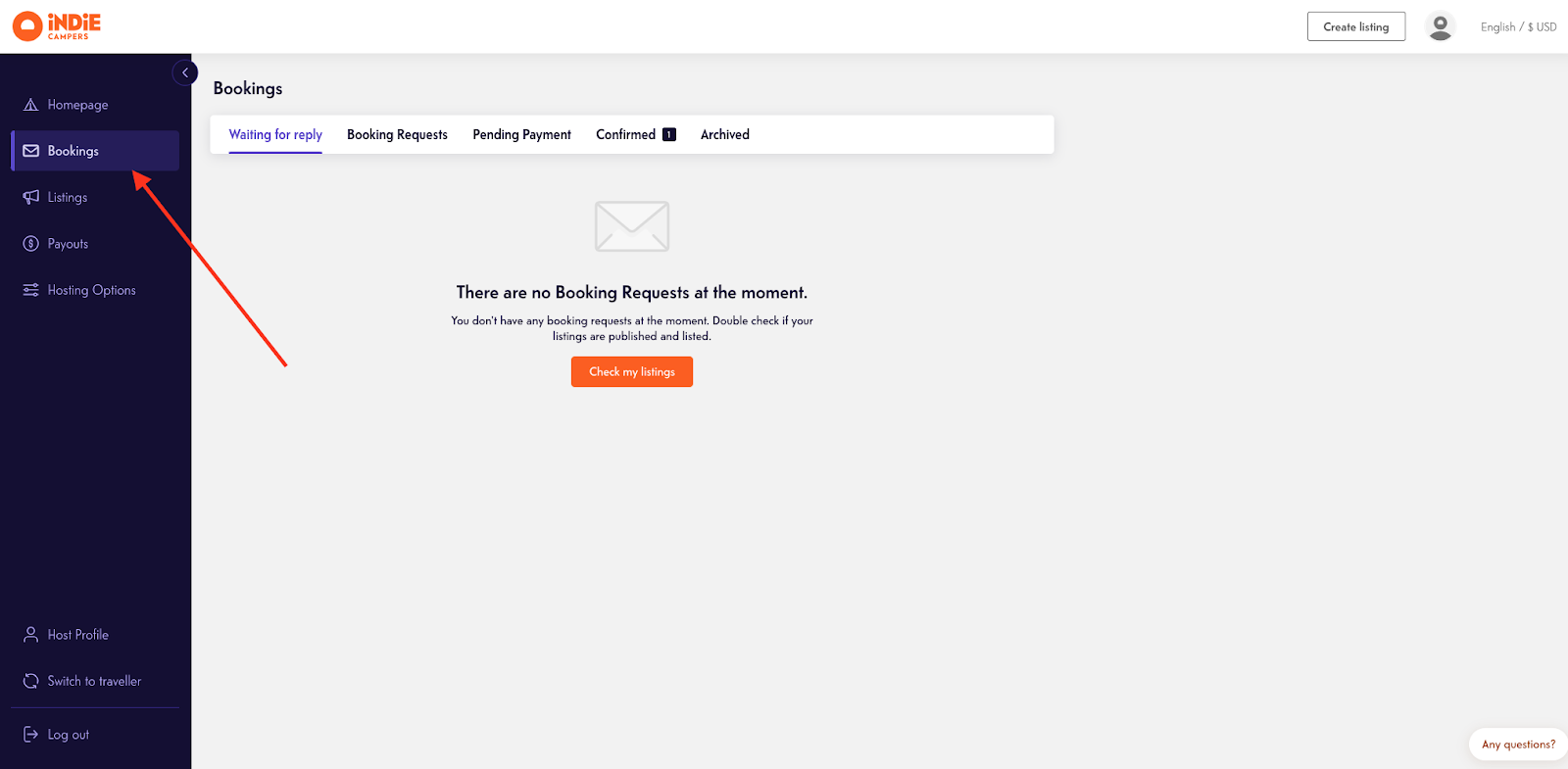 When a traveller makes a booking request you'll receive an email informing you about this new booking request. Additionally, the traveller can also contact you via chat and leave you a message. You can find the chat on your "Host Area" at the bottom of each booking request: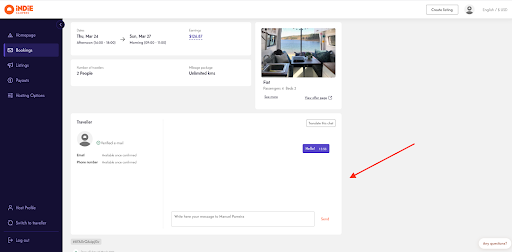 Once you receive a booking request you will then have the possibility to accept or refuse them directly.

Before accepting a booking request, make sure to have looked over the pick-up and drop-off times, your remuneration, their travel plans, and the dates. If everything seems to suit, then you are free to accept. Please take into account that you have 48h to reply to the traveler and accept or decline the booking request. After that time, the booking will be automatically canceled.