Also known as a portable cooler or an electric cooler, is the perfect companion for long road trips. A coolbox can help keep your snacks fresh and your drinks cool. Unlike standard coolers, they don't require ice packs to keep the contents cool. Instead, these coolers are plugged into your van or a mains power socket, ensuring your food stays fresh and appetizing for days at a time.
The cooling box works as a normal fridge so the number of days that the food can be stored in the Cooler Box depends on the type of food you store. Please consider that the coolbox requires recharge leisure battery daily and should not be turned on for periods longer than 4 hours.

Look out for the product features or the extras for a cooler or find out from your host if this is included in your booking for free: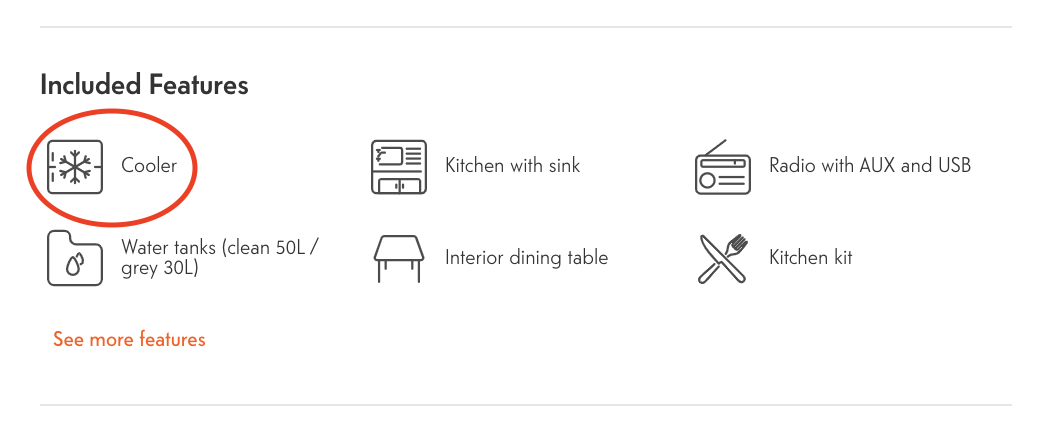 Check our blog post for more information about how does a cool box work in an RV.